Live Discussion on Finances and the Economy
Thursday, December 8 - 7:00 p.m. MST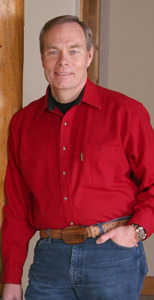 Dear Friend,
To help you gain God's perspective on the current "recession" and how you can overcome it, I'm hosting a live-streaming internet broadcast Thursday, December 8 with Paul Milligan, the new head of our CBC third-year Business School. He has been a good friend and board member for many years. Paul owns several companies, with over 1,200 employees, and just like our ministry, he has experienced unprecedented growth during this "recession."
Recently, I sat down with Paul and got an education on monetary matters, and I thought of how much this would benefit you. So, we will sit down again and just discuss what's happening in our nation economically and what we can do about it. I think this could make a big difference in your attitude, faith, and prosperity. So, please make plans to join us on the internet that evening.
To watch the live stream of our discussion, just scroll down to the bottom of this page or click here. It will be broadcast live via the internet at 9 p.m. Eastern, 8 p.m. Central, 7 p.m. Mountain, and 6 p.m. Pacific Time. You won't want to miss this.
God bless you,
Andrew Wommack
---
Time Until Beginning of Broadcast

In God We Trust - CD Album
Most believers would say their faith is in God. Yet, when faced with difficult financial times, fear grips their hearts. This two-part teaching will help you overcome those fears and keep your trust in the right place. Includes a bonus DVD of this broadcast.